Barcelona bus information
Barcelona bus is an extense network of non-stop running buses. A feasible aboveground option that will take you wherever you need in the city. Find here all the transportation means in Barcelona
It's hard to find a street around Barcelona without a bus stop. Here's the complete bus network of Barcelona: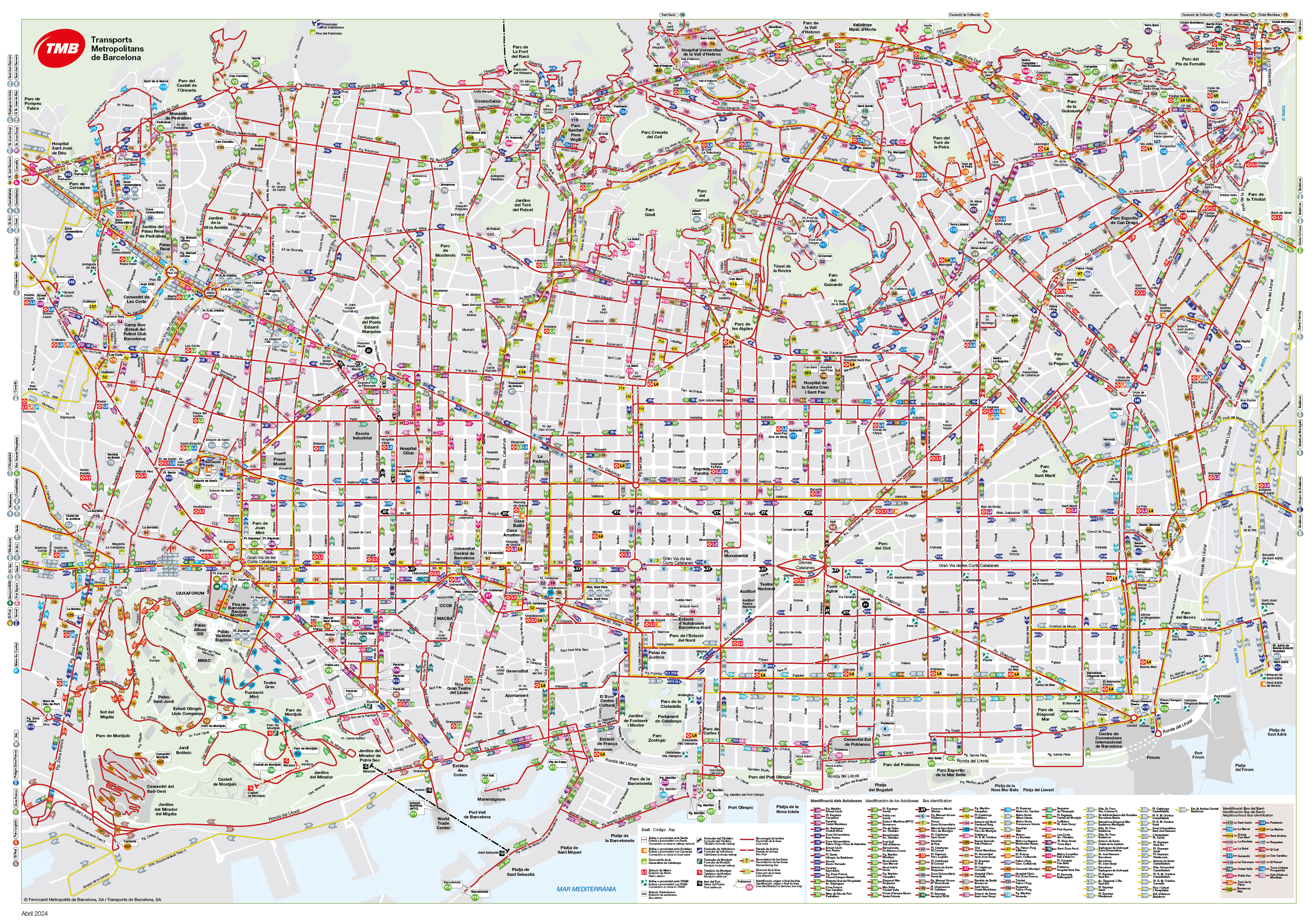 Barcelona bus price
T-10 transportation card – 10 trips: €9.95 (€0.95 per trip) Take into account that T10 cannot be purchased at buses, only at metro stations
The fine for getting caught without a valid ticket will be of €100
Barcelona bus opening hours
-Each line has its own running hours, but we can say that daily buses run every 10-25 minutes in general
-Each line starts and finishes at its own hours, but let's agree that buses start at 6:00 AM and finish at 10:30 PM
-You can check in detail all the running hours, stops and frequencies here
Barcelona night bus
Are you a night owl? Want to enjoy a party in a remote location in Barcelona? No problem!
The night bus runs all night long, ready to take you wherever you need! Check here all the Barcelona night bus lines and itineraries.
TMB transfer options
Getting into a bus with your T10 will give you the possibility to enjoy another trip by metro or tram for free. Just take a different mean of transport (public) within the next 1.15 hours since you first validated your ticket and that's it!
Also, bear in mind that:
-The bus is not as quick as the metro. However, the bus can take you places where the metro don't arrive, so it can be a very convenient mean of transport in Barcelona
-Bus timetables may vary as they depend on the traffic in the city
-The number 46 is a bus that will take you to the airport